Joburg-based Blues Rock band, Gunshot Blue, have announced the release of their debut full-length album "Until The Last Prayer", due on January 31st. The album is currently available on pre-order.
Their critically acclaimed debut EP "12 396km" was released in November 2014 and just over 4 years later, fans will be excited to get their hands on the full-length debut album "Until The Last Prayer"- due for release on 31 January through Gallo Record Company.
The much-anticipated debut album is made up of 10 powerful tracks, and "New Horison" is the first single released to radio. "'New Horison'" is about the proverbial break of day. The dark night of the soul is over. It's the start of something fresh. A new path. Leaving the selfish and destructive ways behind. It's also about returning to family and home. Remembering and returning to those who love you," comments frontman Frans Borman.
And what can fans expect from the album? "If our EP '12 396km' was like the landscape, mythology and characters of the bushveld in the Northwest and Limpopo provinces, 'Until The Last Prayer' is like the mountains, valleys, mist, rivers and lakes of Mpumalanga and Swaziland,"
Formed in Johannesburg in 2014 by frontman Frans Borman and guitarist, Pepi Dimevski, Gunshot Blue was forged on the road, playing almost every bar, restaurant, hotel, museum, backpackers, lounge, fund raiser, birthday party, park, holiday resort, barber shop, biker rally, music festival and even a prison.
Gunshot Blue is not just a spirited live performance. Gunshot Blue is a rousing psychoactive baptism.
Gunshot Blue's sound is the culmination of thousands of hours of dedication to craft, a fermentation of many different, yet strangely, all too familiar stories, distilled, steeped and soaked in folklore and tradition. A mysterious and hypnotic blend of the gentle, psychedelic infused blues that occasionally meets the explosive high energy, electricity of rock and roll head on.
With a debut album on the way, Gunshot Blue are ready to dominate 2019. "We're really looking forward to the diversity of shows that 2019 will provide. We'll be playing on the MSC Blues Cruise going to the Portuguese Islands alongside some top talent. We might be going to Mozambique. And our album launch is around the corner." 
Titling their debut album "Until The Last Prayer", Borman explains how the title and theme came about, saying: "One evening, while Pepi and I had a catch up over a glass of whiskey, we were talking about orthodox philosophy. Now, both of us are quite intrigued by monks and elders, who dedicate and sanctify their lives to a monastic lifestyle living in remote places like caves/ islands or the desert. We spoke about this legend where, in the story, God spared/saved the world of destruction thanks to one elder/monk who kept on praying. In other words, if there are no more prayers – whatever prayer may be for you – maybe then we won't have a world like we know it anymore." He continues saying "So, in a sense, the album with all its different stories is about prayer. Prayer not in a religious sense. Prayer in an energetic, spiritual, quantum sense. Whether you are burning incense, whether you are lighting a candle, whether you are living a moral. pure and sacred life. Whether you are setting an intention. Whether you are meditating. Whether you give away and look after others."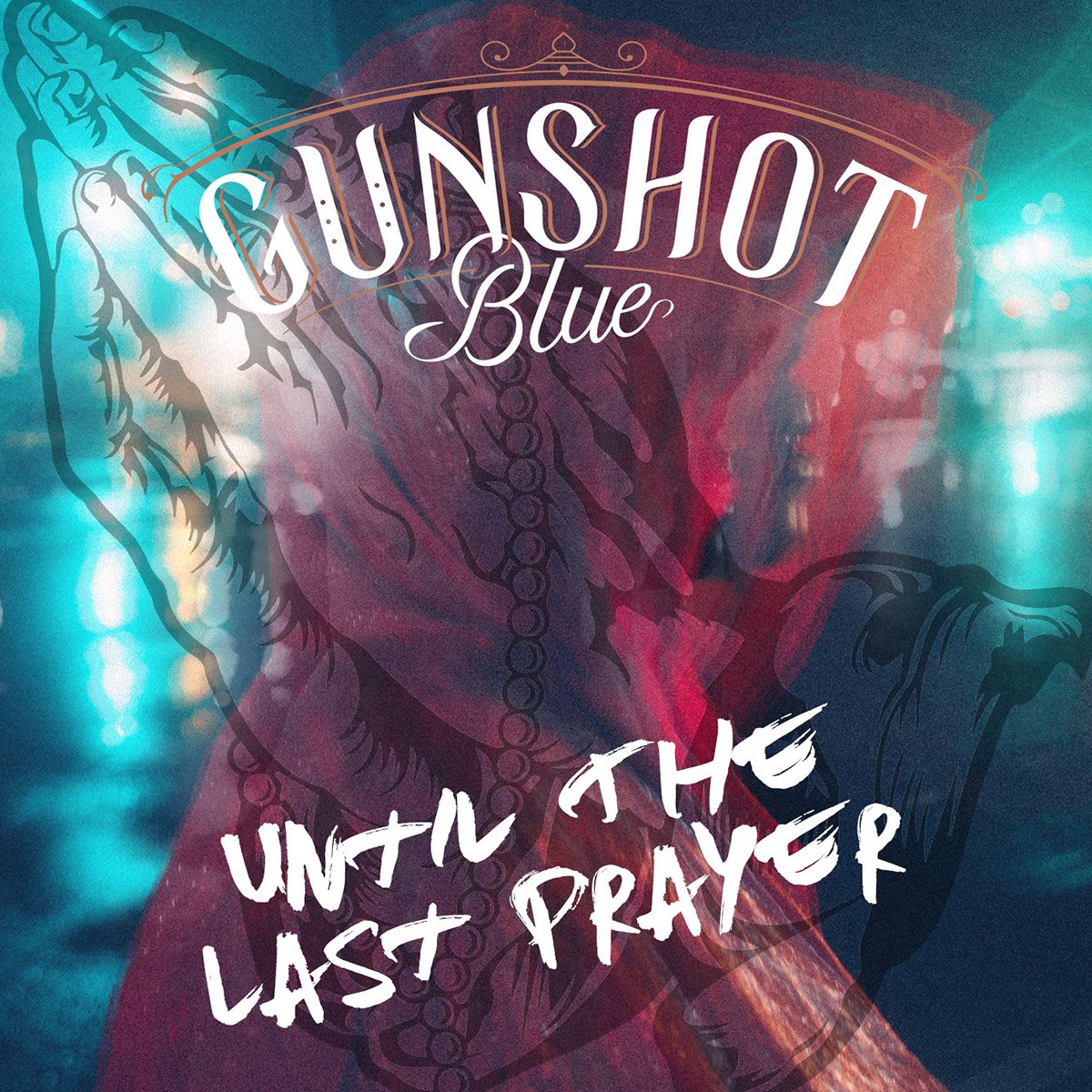 Until The Last Prayer

01. She
02. Woods
03. Hit Me Up
04. New Horison
05. Knocking
06. In The Cave
07. Strong Wind
08. The Call
09. These Hands
10. Neon Love
Release: ℗ 2019 Gunshot Blue